Branch in Libya
POMEC has established it's branch in Libya (Ogla-Benghazi) focusing on the petroleum sector.
ISO 9001 certificate
POMEC has successfully completed the ISO 9001 procedures and got the certificate of ISO 9001-2008 standard.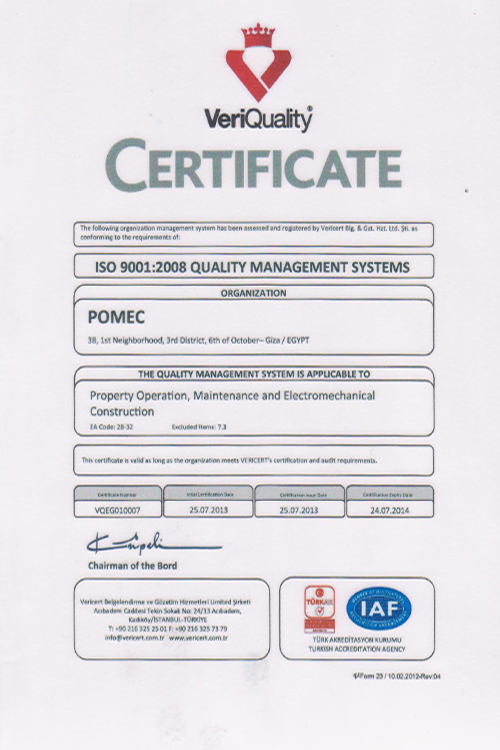 Small

projects

with Four Seasons
POMEC is starting to execute small projects with Four Seasons hotel in Giza and looking forward a long term successful partnership.

Arabian petroleum magazine
POMEC has subscribed in Arabian petroleum magazine with two pages (no. 160 & 161).

First Arabian Company
POMEC is welcoming First Arabian Company for hotels and resorts as a business partner.

Mars Egypt
POMEC is welcoming MARS EGYPT as a new business partner.